Features
Plan your days, monitor habits, track calendar events, and enjoy sync
Expressive Note-taking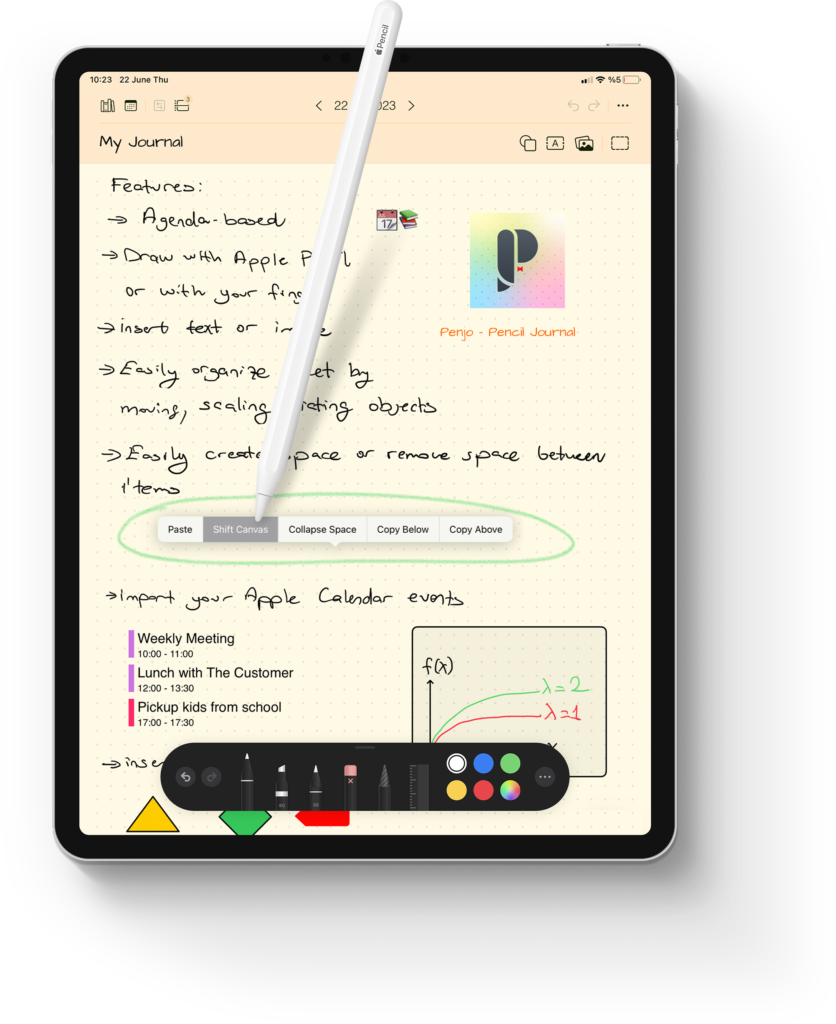 You can draw with Apple Pencil or your finger, insert text via scribble or keyboard, copy & paste or drag & drop from other apps, insert images from your photos library, copy & paste or drag & drop from other apps, insert various shapes and customize them.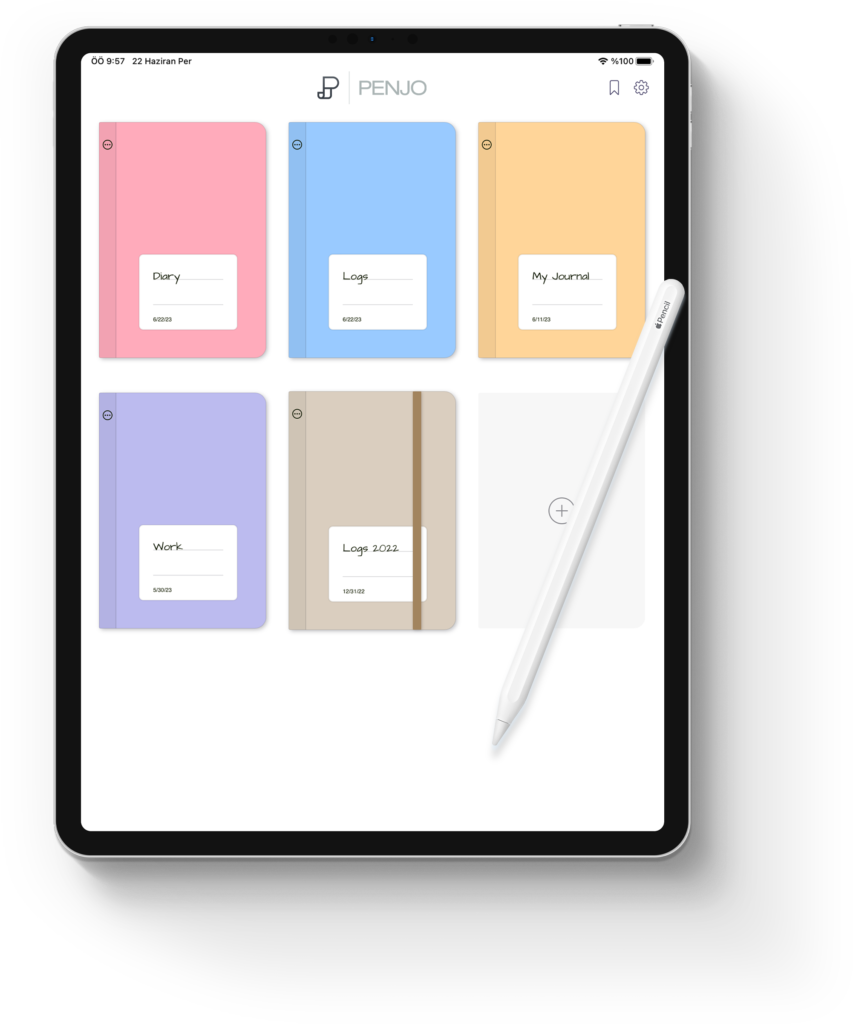 Multiple Journals
Organize your notes, daily logs, diaries, plans in multiple journals.
Easy iCloud Syncing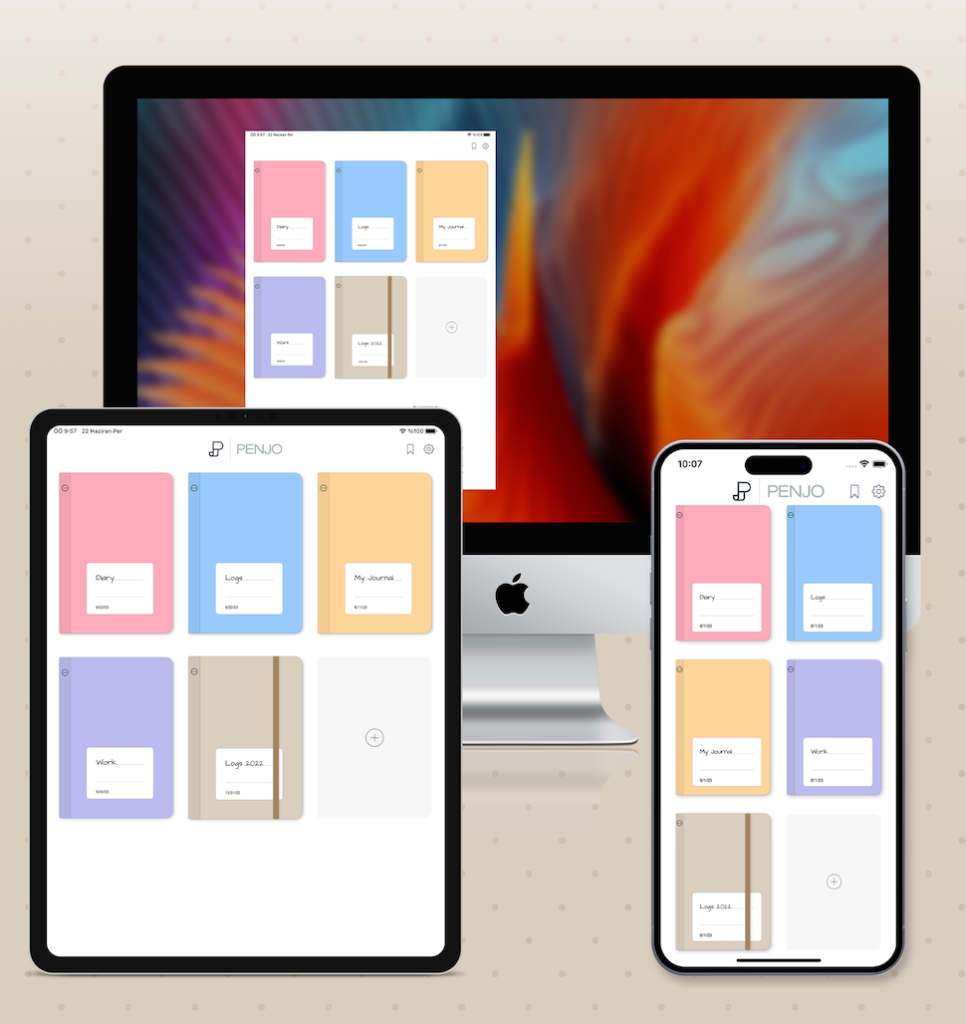 Access your notes anywhere with iCloud Sync across iPads , iPhones and Apple Silicon Macs (Viewer only)
Bookmarks
Keep essential day sheets at your fingertips with swift access bookmarks page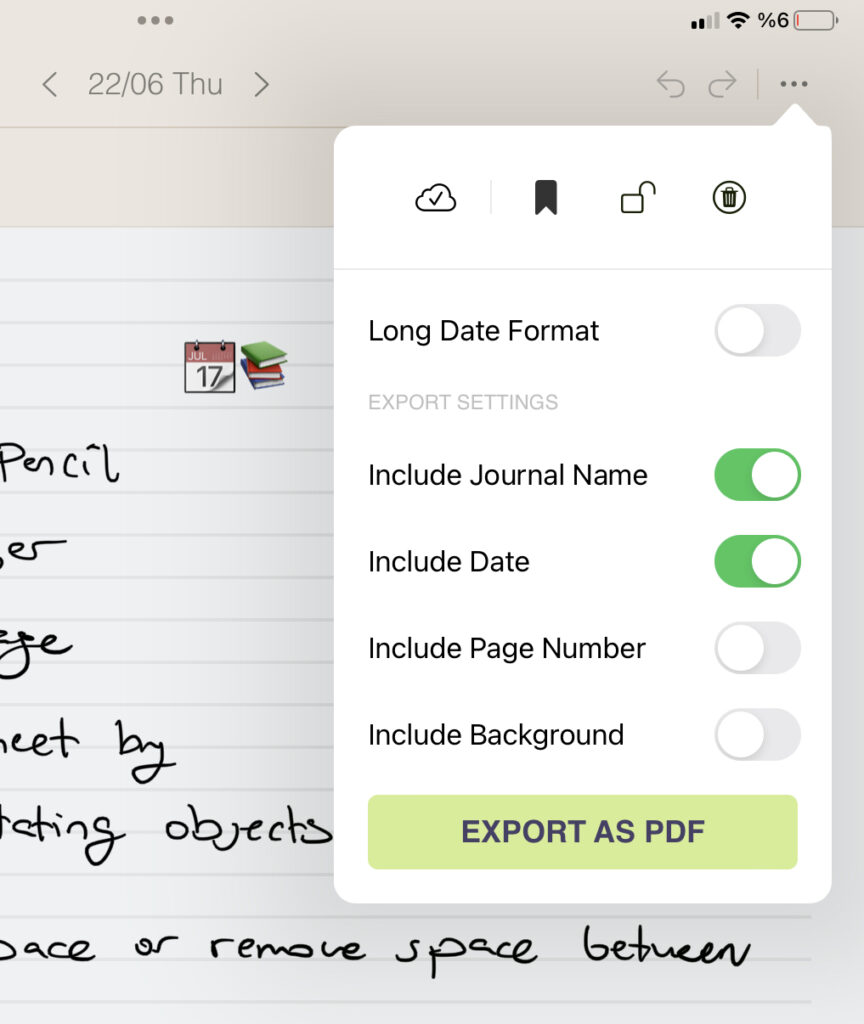 Powerful Calendar Integration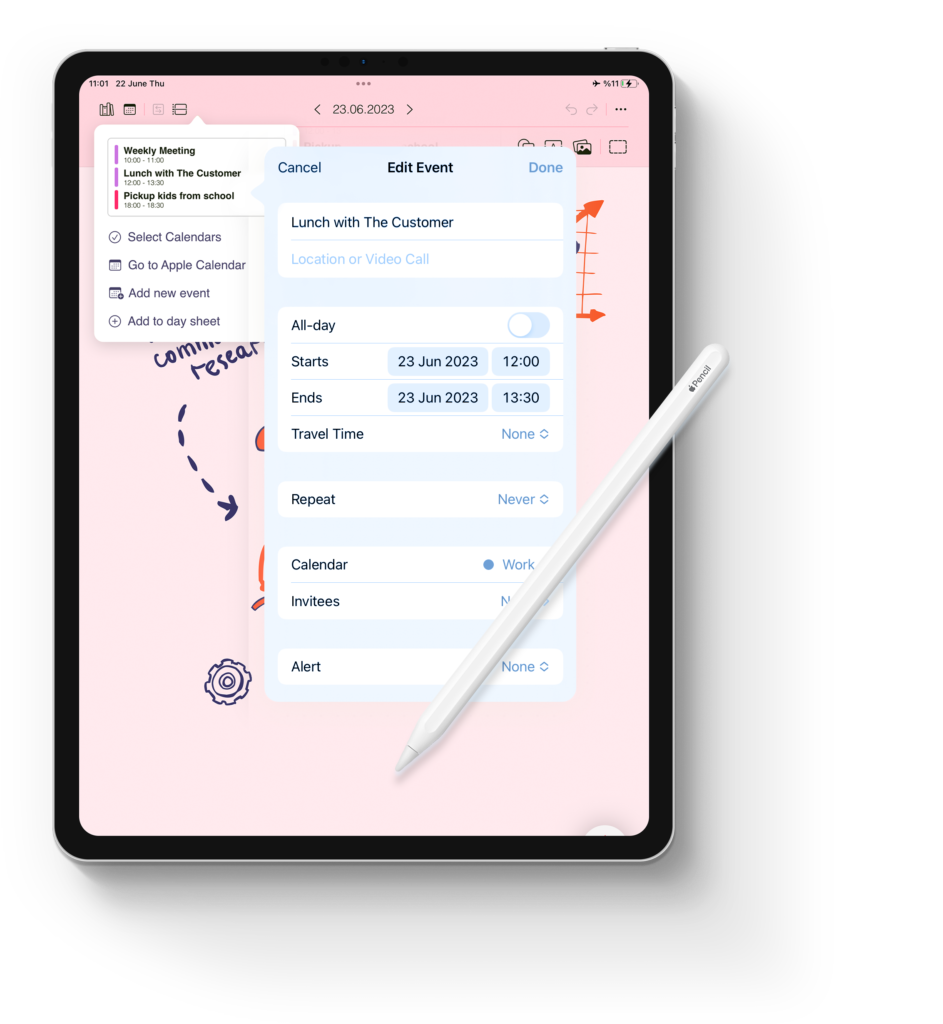 Track your Apple Calendar events, monitor in month view, add new events or edit them, view details or add to day sheet to annotate them.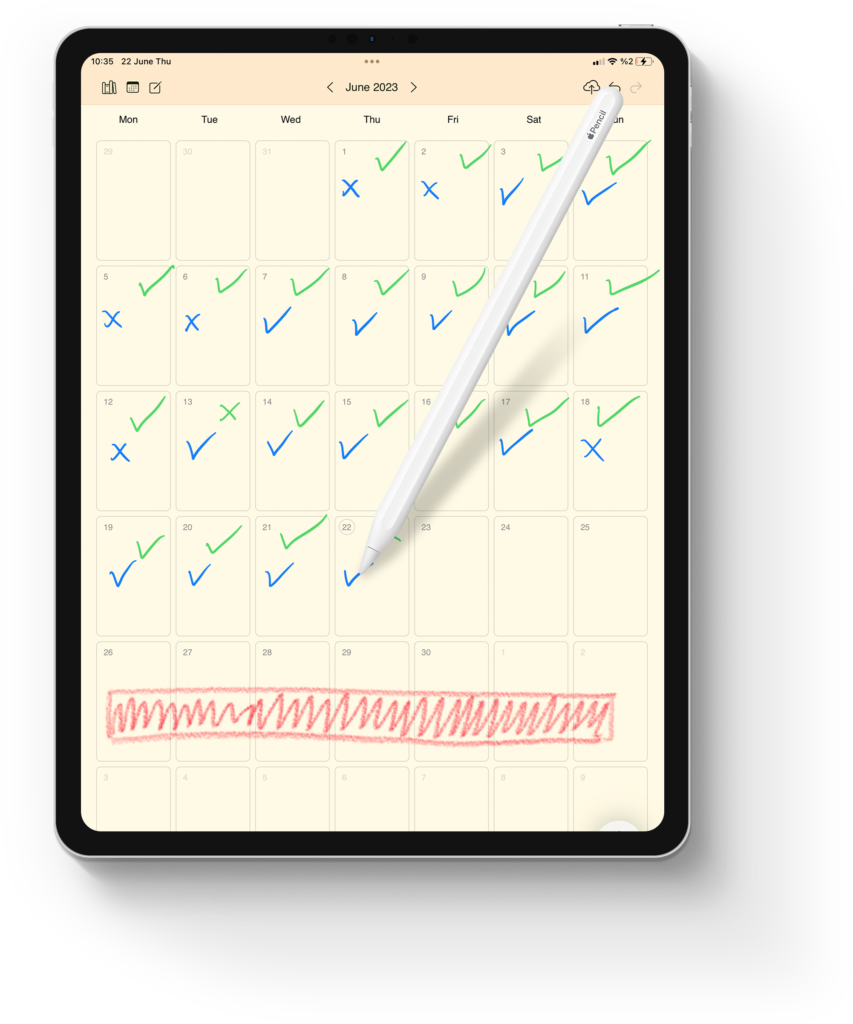 Habit Tracking
In month view, you can mark your each day or interval to track your habits or important dates.
Customization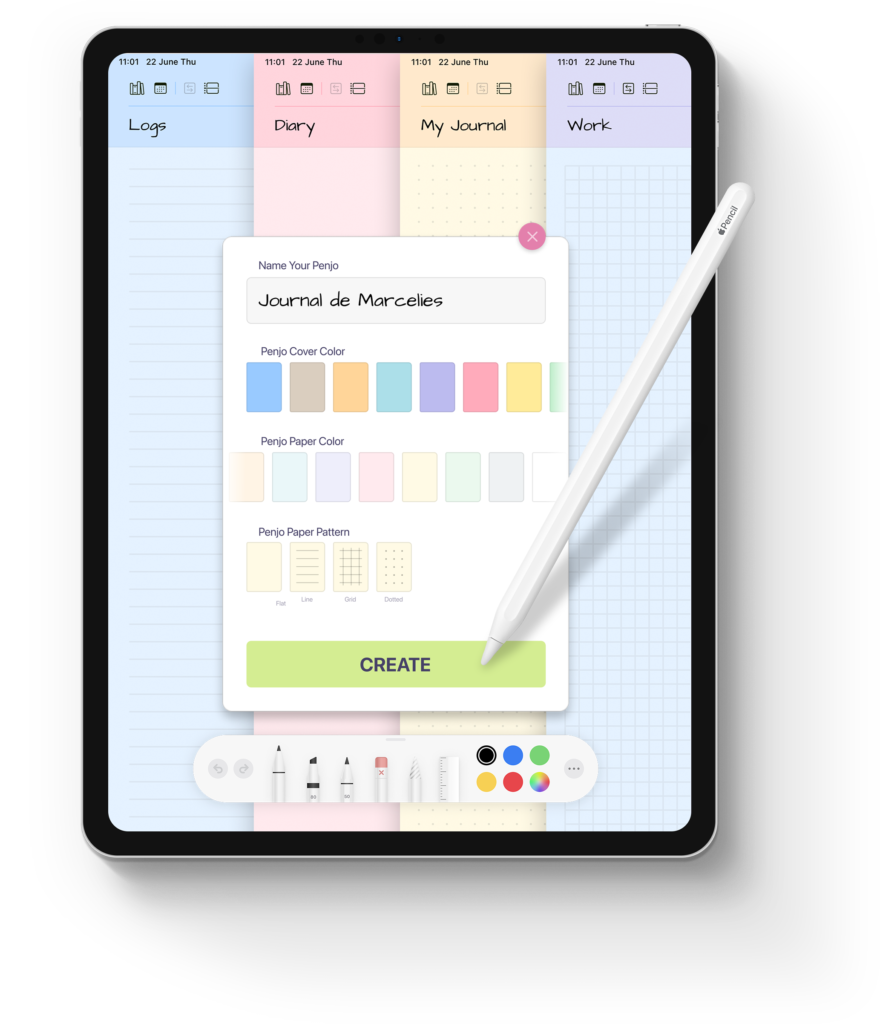 Select among different cover colors, paper colors or from blank, lined, squared, dotted paper options.
Timely Reminders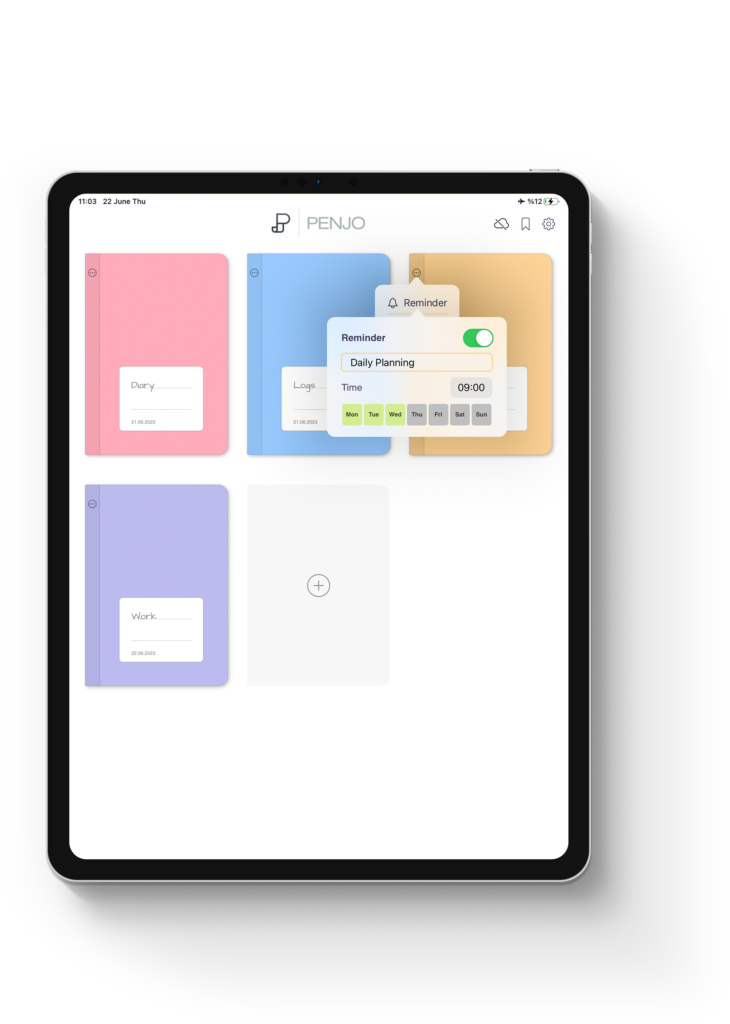 Set reminders to plan your day, reflect on achievements, or update your diary

Flexible Note Spacing
Manage note spacing for neat layouts with "Shift Canvas" and "Collapse Space"
Plans
| Features | Free | Pro |
| --- | --- | --- |
| # of Journals | 2 | Unlimited |
| # of Day Sheets | 5 | Unlimited |
| # of Pages per Sheet | 2 | Unlimited |
| # of Export Pages | 1 | Unlimited |
| # of Month Views for Habit Tracker | 1 | Unlimited |
| iCloud Sync | – | ✔️ |
| Calendar Events Integration | – | ✔️ |
| Tags & Search* | – | ✔️ |
| Handwriting Recognition* | – | ✔️ |
| Insert Text | ✔️ | ✔️ |
| Insert Image | ✔️ | ✔️ |
| Insert Shapes | ✔️ | ✔️ |
| Spacer (Shift Canvas, Collapse Space) | ✔️ | ✔️ |
| Undo | ✔️ | ✔️ |
| iPhone App | ✔️ | ✔️ |
* Currently Under Development
Many Great Features to Come
Tags & Search
Handwriting Recognition
Decorative Stickers
Password-Protected Journals
And many more…